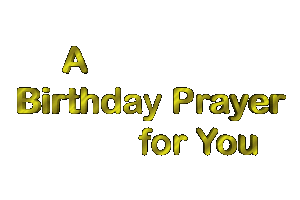 Dear Lord...
I'm asking you
to bless someone
in such a special way,
They'll know within their heart
that someone prayed
for them today.
They'll know they're loved
and cared for,
and have such a sense of peace,
That their birthday
will be perfect,
and their joys will just increase.
Author: Emily Matthews
HAPPY BIRTHDAY!!!